Aromax Co.Ltd.
Specialists In Thai Sugar, Rice, HMS and more!


100% Pure Thai Cane Sugar

-Standard White Sugar ICUMSA 45,
-Certified Bottlers Grade (Caster) Sugar (ICUMSA 20-30-35)
-Fancy Grain (ICUMSA 150)
-Coarse Grain (ICUMSA 400)
-Brown Sugar (Demerara) (ICUMSA 600-800)
-Raw Sugar ICUMSA (1500-1800)
Product Origin: Thailand
Type: Cane Sugar
Min order: 25 Metric Tonnes/One 20FCL
Freight Terms: FOB Bangkok/CIF Negotiable
Price: Contact for Current Prices / Detailed quote based upon your exact requirements; note that all Thai producers are member of the RSA - Refined Sugar Association, and the price of Thai sugar is always based upon the current London market rate plus a premium. Brazilian and Indian sugar are normally lower in price that Thai, but the mills, being non-RSA are not obligated to uphold the same international standards of quality.
Port: Bangkok or Laem Chabang or Koh Si Chang for large orders
Packaging Details: Standard packing is 50 kg poly bags. 25kg, 10kg, 5kg, 2kg, 1kg, 1ton tote available. 20FCL or Break Bulk
Delivery Time: 15 - 30 Days
Payment Terms: L/C, T/T,
Supply Ability: 30,000 Metric Tons per Month

Our Sugar Has The Following Certifications:
ISO 22000, ISO 9001, COCA COLA/PEPSI BOTTLERS, HACCP, HALAAL, KOSHER, BRC, EEC, FDA, IFS, JAS, OCIA.

Thai Rice
-Thai Hom Mali Rice Grade A (53/54)
-
Thai Hom Mali Rice Grade A (54/55)
-
Thai Hom Mali Broken Rice A.1 Super
-
Thai Pathumthani Fragrant Rice
-
White Rice 100% Grade B
-
White Rice 5%
-
White Rice 25%
-
White Broken Rice A.1 Super
-
White Glutinous Rice 10%
-
Parboiled Rice 100%
Minimum Order Quantity: 25 Metric Tons
Port: Bangkok
Link for basic idea of current prices:
http://www.thairiceexporters.or.th/price.htm
Packaging Details: 1 Kg up to 50 KG, or bulk one ton bags
,
20' FCL or Break Bulk
Delivery Time: 10 - 30 days
Payment Terms: L/C, T/T, D/P
Supply Ability: 1,00,000 Metric Tons per Year
Private Label Available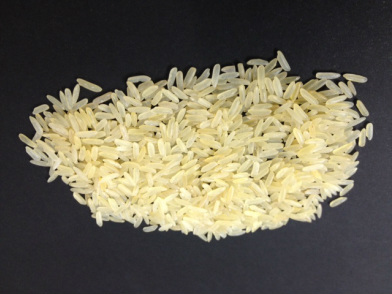 Thai Coconut Palm Sugar

Origin: Thailand
Port: Bangkok
Price: Contact for current prices and minimum order
Terms: LC/TT
Delivery: FOB Bangkok
Palm sugar is a traditional SE Asian delicacy.
Made from the bud of Coconut tree flower it is sold in either chunks or paste form.
Palm sugar has a unique taste and is often called for in Thai and SE Asian cooking.

---

Additional Thai Commodities



Manganese Ore
Product Details:
Place of Origin: Thailand or Myanmar
Type: Lumps
Chemical Composition: 35-45%% Mn, Fe <3%
Payment & Shipping Terms Price: FOB USD 165-220 / Metric Ton
Minimum Order Quantity: 200 Metric Tons
Port: Laem Chabang / Koh Si Chang
Packaging Details: One metric ton bags or bulk
Delivery Time: Two to Six Weeks, depending on quantity and seasonal factors
Payment Terms: L/C,T/T
Supply Ability: 5000 Metric Tons per Month

Gypsum Natural 95% Minimum Purity, Mined in Thailand
Place of Origin: Thailand
Type: Quick Lime
Application: Cement
Shape: Lump
Raw Material: Gypsum
Payment & Shipping Terms: Price: FOB USD 18.30 / Metric Ton
Minimum Order Quantity: 10,000 Metric Tons
Packaging Details: bulk packing
Delivery Time: Immediate upon receipt of L/C
Payment Terms: L/C,T/T
Supply Ability: 100,000 Metric Tons per Month
Applications: Cement, Plaster molds , gypsum board, fertilizer, aqua-culture
---

Gypsum Powder

Gypsum Powder-Calcium Sulphate
Product Details: Classification Other Fertilizers CAS No. 99400-01-8
Other Names: Gypsum EINECS No. 231-900-3
Place of Origin: Thailand
Release Type: Slow
State: Powder from 60 to 325 mesh
Brand Name: Green Calc
Model Number: Green Cac 60, 325 Pure White
Payment & Shipping Terms: FOB or CFR, CIF, LC TT
Price: Contact for current price
Applications: Plaster molds , gypsum board, fertilizer, aqua-culture etc.


Zinc 5% Chelated Granular Fertilizer
Place of Origin: Thailand
Brand Name: Granular
Model Number: Zinc 5% Gray Granules
Payment & Shipping Terms: FOB USD 650~750 / Metric Ton (Contact us for current prices)
Minimum Order Quantity: 100 Metric Tons
Port: Bangkok / Laem Chabang
Packaging Details: 25 Kg standard packing, bulk also available or smaller bags if required
Delivery Time: 15-30 days
Payment Terms: L/C,D/P,T/T
Supply Ability: 1000 Metric Tons per Month
The function of chelate (organic complex) is to chemically combine to positively charged micronutrient ion (cation) such as Copper, Zinc, Iron, Manganese, Magnesium and Calcium with an organic molecule (negatively charged chelating agent). By binding the micronutrient ion in a protective grip, it protects the micronutrient ion from being tied up by negatively charged soil particles until it reaches the plant.

Thai Fruit Products

Royal Tropics Brand Green Papaya Powder
Place of Origin: Thailand
Brand Name: Royal Tropics
Packaging: Bottle, Bulk, Drum Weight (kg) 25
Primary Ingredient: Green Dry Papaya Powder Effects for Assistance in Digestion Dieting Fasting
Style: Dried Powder
Shelf Life: 12 months
Fineness: (%) 99 Form Powder
Certification: BRC, EEC, GAP, JAS, KOSHER, NOP, Organic Certified
Payment & Shipping Terms: Price: Call for current prices. Payment by T/T, LC, 30 Days for USA accounts
Contact for Latest Price
Minimum Order Quantity: 100 Kilogram/Kilograms
Port: Bangkok or Laem Chabang
Packaging Details: 25 Kg drums, retail packaging also available
Delivery Time: 15-30 days
Payment Terms: L/C, TT, D/P
Supply Ability: 1000 Kilogram/Kilograms per Month

-Tapioca Products
-Tapioca Chips
-Tapioca Starch
-Food grade and Industrial Grade








---